New pan mount for camera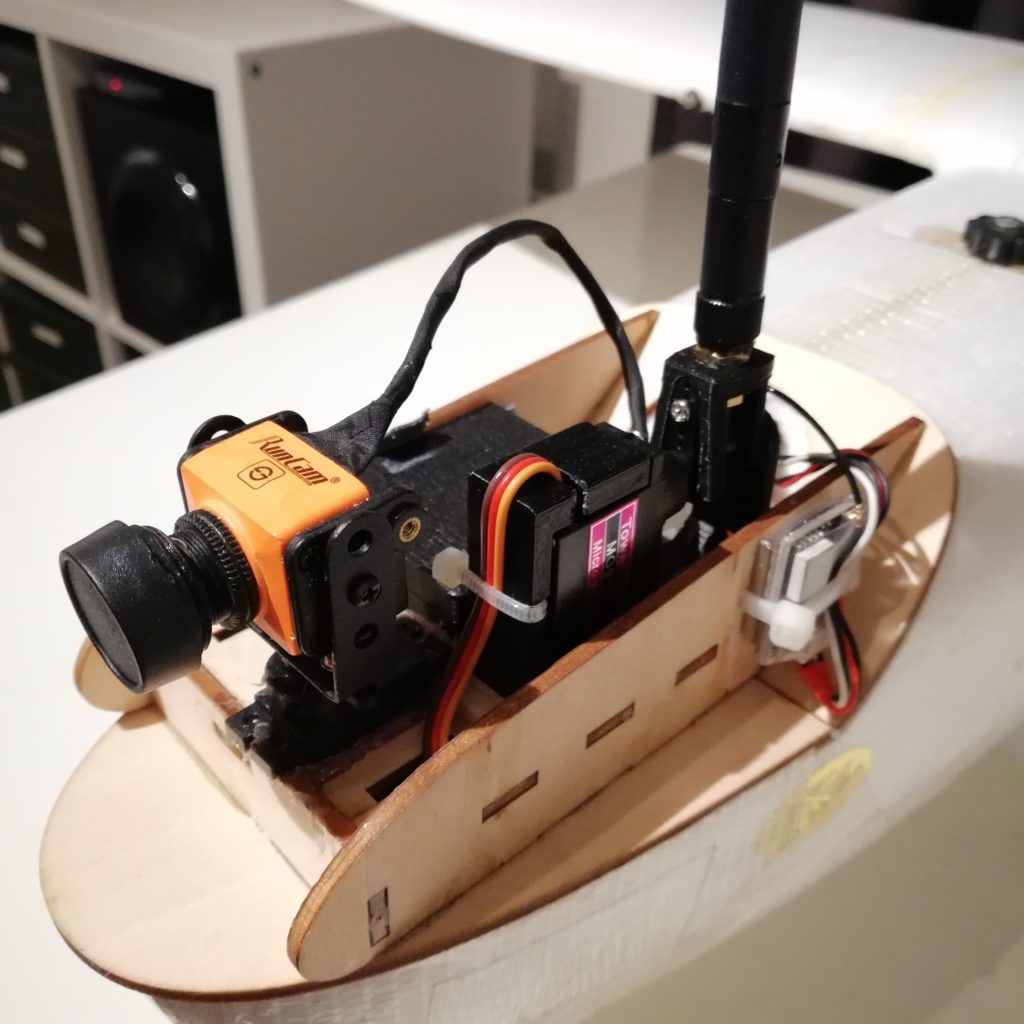 Even tho I have not gotten to fly it much, I have done a few upgrades on my mini talon. Mainly to the nose section and FPV gear, as I was not happy to how I did them in the first place and I came up with one great idea recently that got even little attention too.
First thing that had to go was that 3D-printed, geared, weird pan mechanism I had the camera first on. I was not reliable in any way and it had tendency to turn only in one direction. As clearly seen on pictures below, the camera is now mounted directly on a servo. This is way more robust and reliable mechanism than that geared contraption and the servo movement is not really visible on the video even though someone told me it would be. This is really the best way to do one axis panning gimbal, just because it is simplest.
Before

After
FPV-antenna roll stabilization
As demonstrated on this video I have also designed a mechanism to keep the antenna always upright, this is beneficial for a few different reasons. For example, when turning even little further away, you easily get your antennas radiation pattern in very suboptimal position and have bad video for a while when turning. This effect was not very pleasing while flying far away.
Antenna mechanism

With linear polarized antenna
Another thing this would enable is for one to use linear polarized antenna since this kind of rolling is the reason why people started to use circular polarized in FPV in the first place. But now that I have a method to keep my antenna in line, this should allow for better gain.
Read more on this theory on Oscar's article about LP vs CP.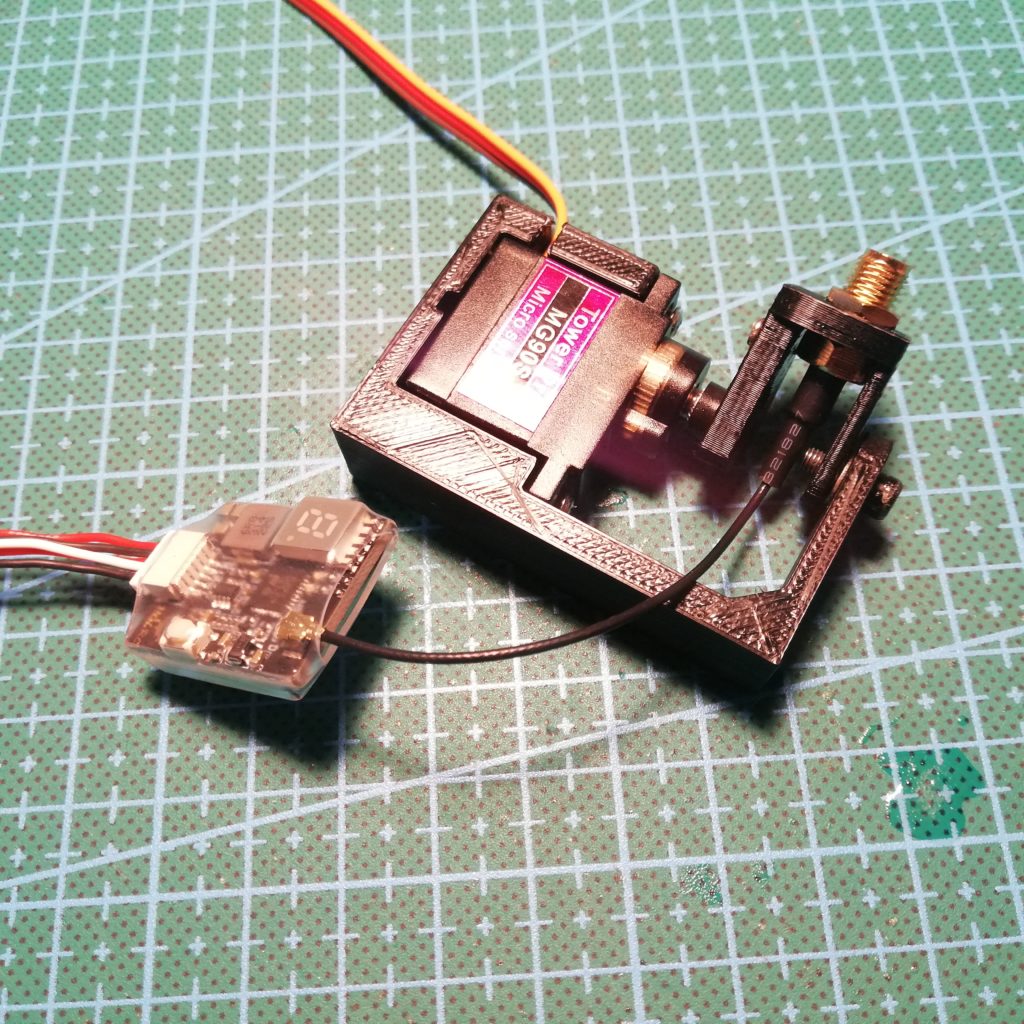 Idea and the parts behind this antenna stabilization mechanism are quite simple and all files as well as full setup guide are included in my thingiverse writeup about this.
I have not tested this yet or done any comparison yet but I'll do that when I get around it.
Btw, this design got to be featured on hackaday.com which is super cool! 
Read their blog post here!